Online Socialization and Technical Guidance (WEBINAR) #EPISODE 956 PROPAKTANI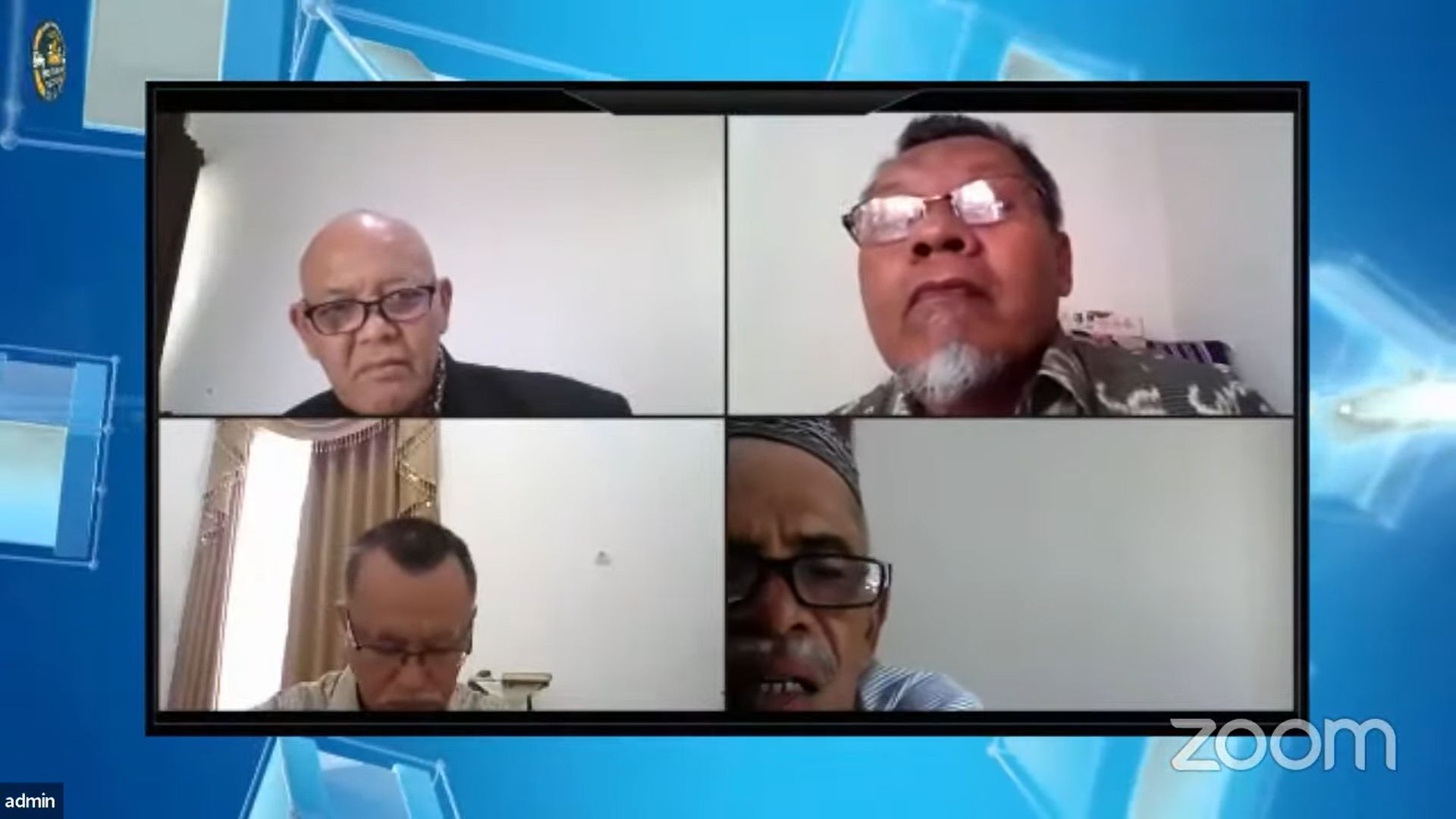 AGRICULTURAL TECHNOLOGY INNOVATION
The increase in yield or productivity of plants is determined by factors that affect the most critical plant growth such as sunlight, air temperature, soil moisture, soil chemical fertility (availability of plant nutrients) which are referred to as limiting factors according to Liebig's law. In Webinar Episode 956 Propaktani, APPERTANI had the opportunity to organize a webinar on the topic of Agricultural Technology Innovation to minimize the impact of negative limiting factors.
The moderator of this webinar episode was Prof. Dr. Hasil Sembiring, APPERTANI's Hydrology and Soil Science expert team, BRIN's active researcher. In his opening speech, Dr. Suwandi, Director General of Food Crops acknowledged that technological innovation contributes significantly to increasing crop productivity, especially in the face of climate anomaly events. Swamplands are one of the sources of production growth when El-Niño occurs, which causes drought.
Prof. Dr. Ir. Subandi APPERTANI Food Crop Cultivation Expert Team comes from a farming family while active as a civil servant is a researcher who has also concurrently served as head of technical implementation unit Indonesian Agency for Agricultural Research and Development (IAARD). Farming for Prof. Subandi is to channel hobbies, entertainment, natural recreation, the desire to do something to help farmers apply corn cultivation technology from research and managerial experience to get around fertilizer scarcity. The use of gypsum is carried out to reduce urea fertilizer losses through ammonia volatilization (NH3), in addition to being a source of S and Ca nutrients.  The application of salt can replace the role of K in the process of balancing cations and anions in cells, in addition to increasing the activity of soil organisms / microorganisms in the decomposing of organic matter, non-symbiotic air nitrogen fixation and the provision of phosphate nutrients.
Prof. Dr. Ir. Mukhlis, APPERTANI Expert Team in the Field of Fertility and Soil Microbiology who is still active as a BRIN researcher, delivered the topic of Biofertilizer: Application and Development Prospects in Swampland to minimize factors limiting the fertility of swampland among other swampland problems such as acidic soil, attacks by plant pest and diseases so that swampland productivity is low. Biofertilizer is an active biological product consisting of microbes that play a role in increasing soil fertility, reducing the need for organics fertilizer, and can increase plant productivity. A single biofertilizer contains only one type or strain of microbes/organisms if it contains more than one type or strain of microbes/organisms it is called compound biofertilizer. Biofertilizer technology innovations for swamplands that are ready to be used such as Biotara, Marahati, Rhizwa. The challenges of developing biofertilizer technology in swamplands to convince farmers include effectiveness is not visible immediately, and the life span of isolate is short.
Prof. Dr. Ir. Muhammad Noor, APPERTANI Expert Team in the Field of Swampland Water Management who is also still active as a BRIN researcher, delivered the topic: Water Management and Fertility of Swampland Soil for Food Crops in dealing with limiting factors of water quantity and quality, as well as soil fertility. Swampland, including peatland, is one of the sources of growth in food crop production.
Indonesia is the 4th country in the world out of 80 countries that have peatlands, spread across three major islands of Sumatra, Kalimantan, and West Irian. Problems in swampland development: 1) tides do not overflow all land and the length of inundation is limited; 2) drought and seawater intrusion, and 3) acidity and poisoning both during the rainy and dry seasons. In water management efforts have been developed, the Tabat-Taralesa system, alabio polder pumping system, Topi-Koki polder, mini polder system that can increase the harvest index, increase productivity, water conservation to overcome drought stress. Improvement of soil fertility can be done by 1) inundation (continues or intermittent); 2) leaching; 3) liming (calcite/dolomite); 4) fertilization (NPK/Compost/Fertilizer/Biochart). The development of swampland had begun at the beginning of Dutch colonization with forced labor, during independence through transmigration, P4S, PLG One Million Hectares. Increasing rice production in swamplands requires complete and multiyear program and budget policy support.